Jazz up your Zendesk by branding your email template with custom HTML! It's a great way to make your Zendesk interactions look and feel like they are part of your brand.
We've added an example of a custom email template below for you to view. You can also download a copy of the HTML email template for the example from the attachment below.
To edit the email templates
In Admin Center, click the Channels icon () in the sidebar, then select Talk and email > Email.
In the Email templates section, modify the HTML and text templates as needed.

If you need help, see these topics over on the Zendesk Help Centre:

If you want to start over with the default version of the template, click the Revert to default link below the template.
Click Save.
For further information on customising the email template inside Zendesk check out this guide here:
Example: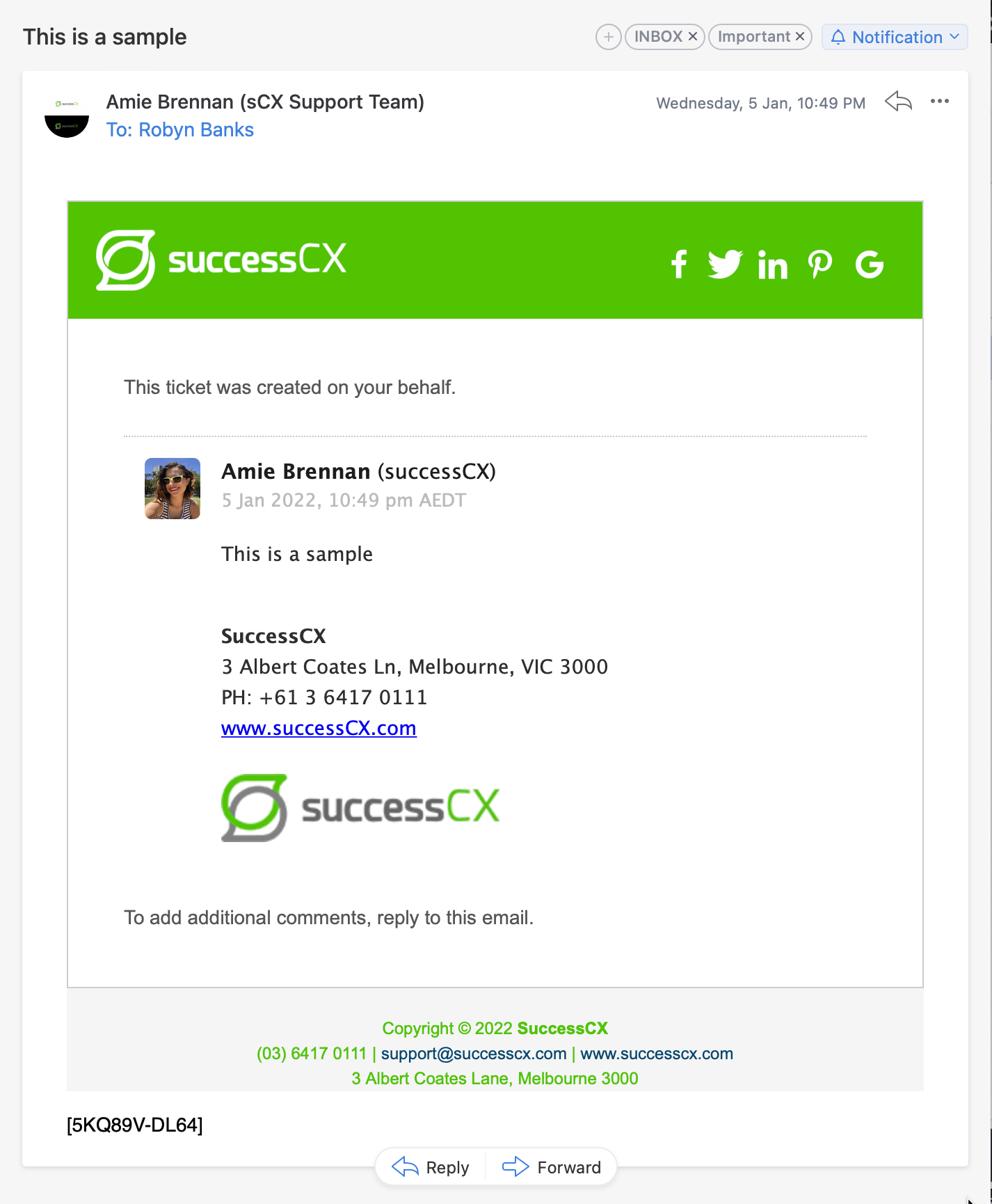 Download email template HTML file here