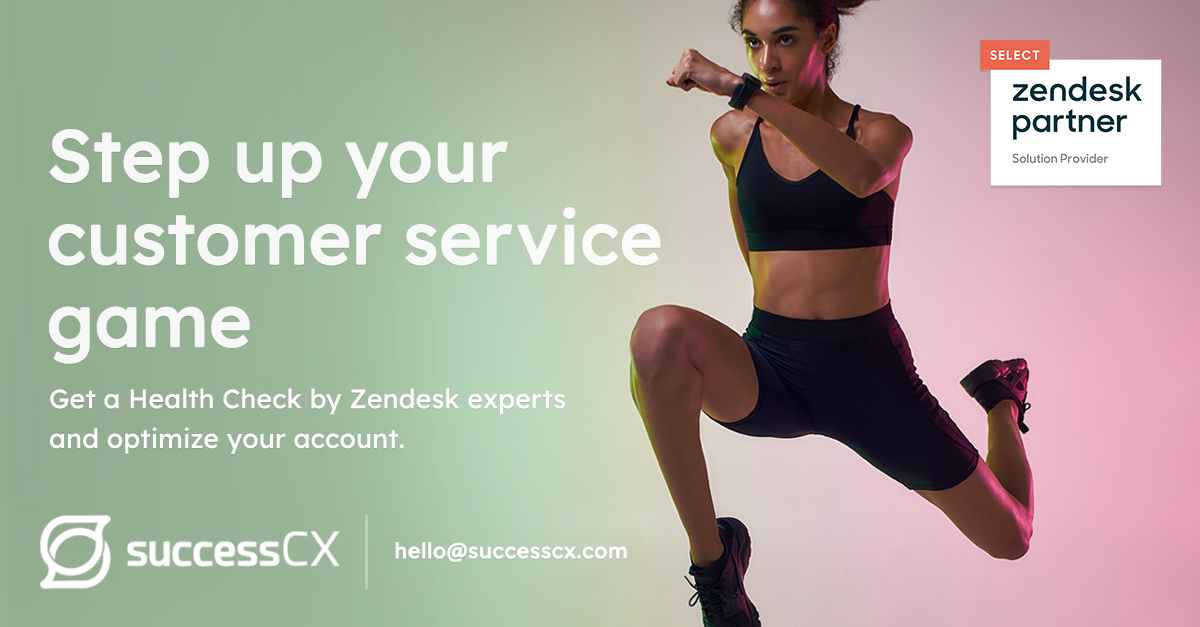 Step up your customer service game – get a health check by Zendesk experts and optimise your account.
Here at successCX, we have performed health checks for many of our customers. It is an excellent way to quickly identify friction points and areas where you are not being effective both with the Zendesk platform and more broadly with your customer engagement strategies.
Key activities we perform in the Health Check engagement is as follows:
Facilitate a workshop to further define the health check engagement, understand current pain points and future state.
Perform a configuration review on your Zendesk platform and other important 3rd party systems.
Interview agents and perform "agent shadowing" whilst they are doing their daily duties and engaging with customers.
Document findings, recommendations and next steps to get you to your future state. Present the slides back to major stakeholders for comment and define next steps.
As an outcomes of this process, we uncover items within your customer engagement strategy and Zendesk configuration making extensive recommendations that will improve efficiencies and the overall value to the business.
Book in a time with us today to find out how to improve your customer engagement and customer experiences