Support Keyboard Shortcuts
Follow
Designed to help the agent navigate around Zendesk Support with a few clicks on the keyboard.
Keyboard shortcuts are activated on the individual user (agent) level inside Zendesk. (FYI there's no option available to turn shortcuts on for everyone.)
Turn on shortcuts:
Easily activated with the few clicks of a button:
Click your profile icon in the upper-right corner of the page header, then select Keyboard shortcuts.
At the bottom left of the keyboard shortcuts list, uncheck Enable keyboard shortcuts.

Do this step in reverse to disable keyboard shortcuts again.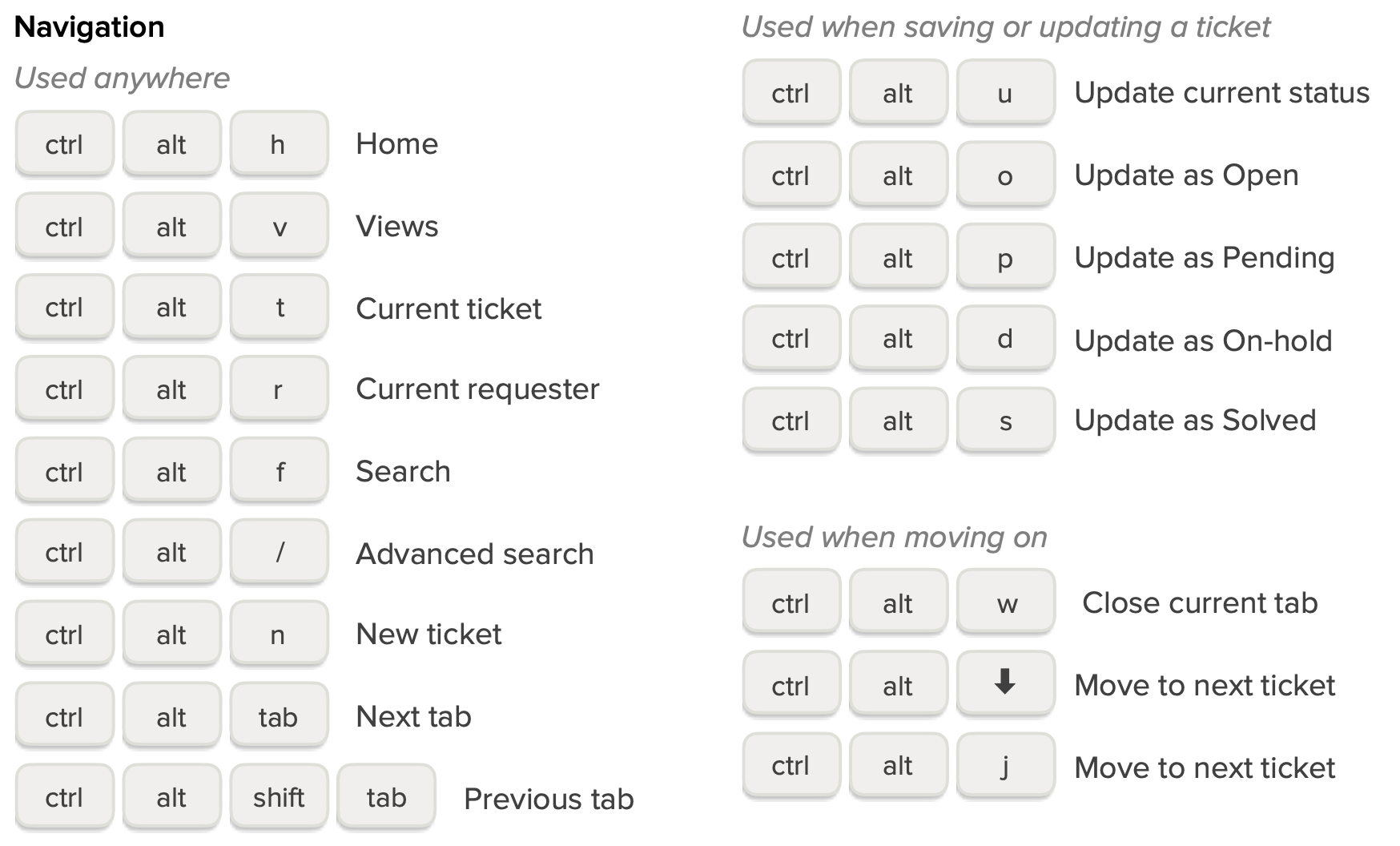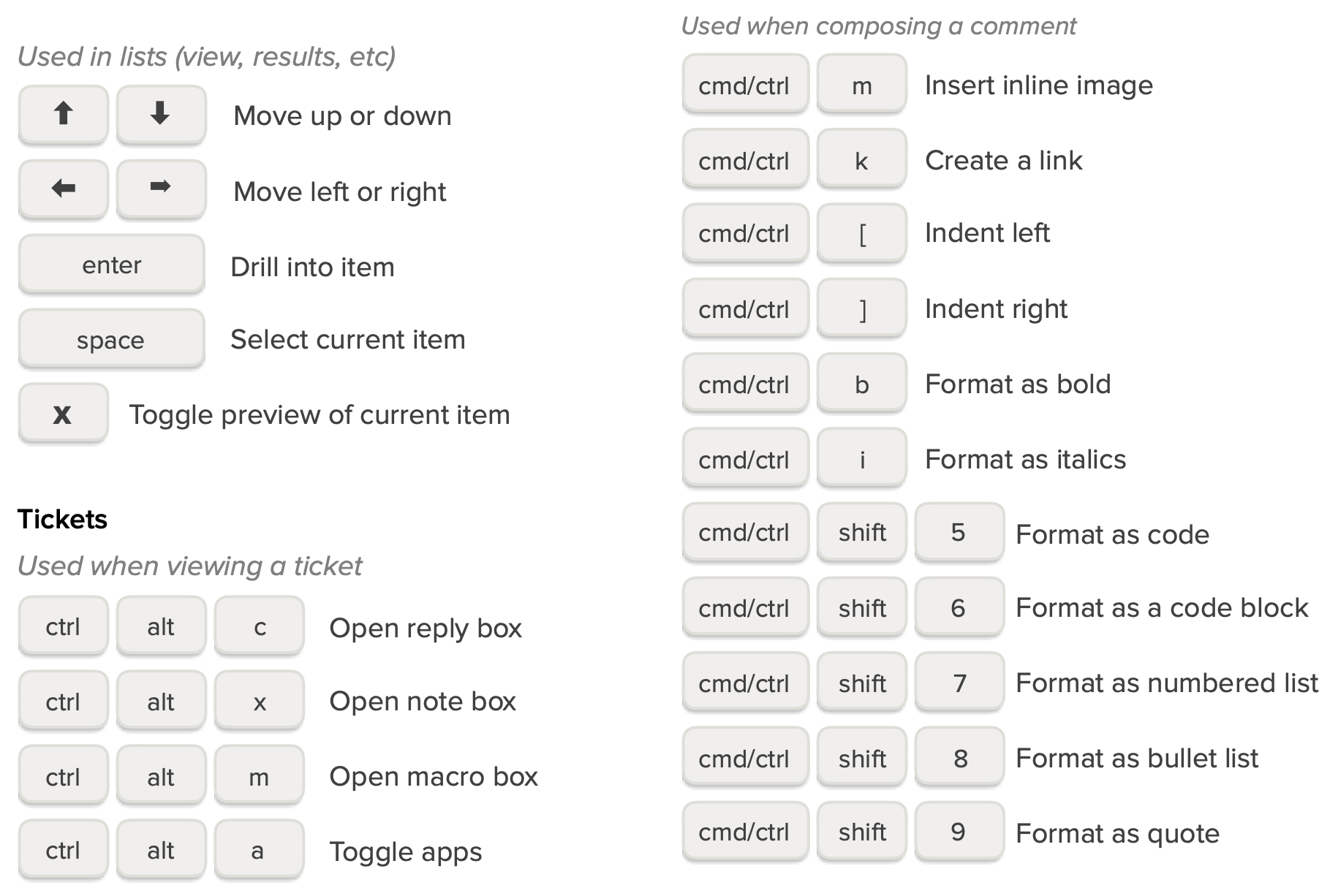 You can download a copy of the Zendesk Shortcuts PDF here: