Opening the emoji window in a flash ⚡️⚡️⚡️
Follow
Here's a simple trick if you're using a Mac. You can open the emoji window with a simple key combo by pressing Ctrl+Command+Space Bar, you will bring up the following menu you can select from.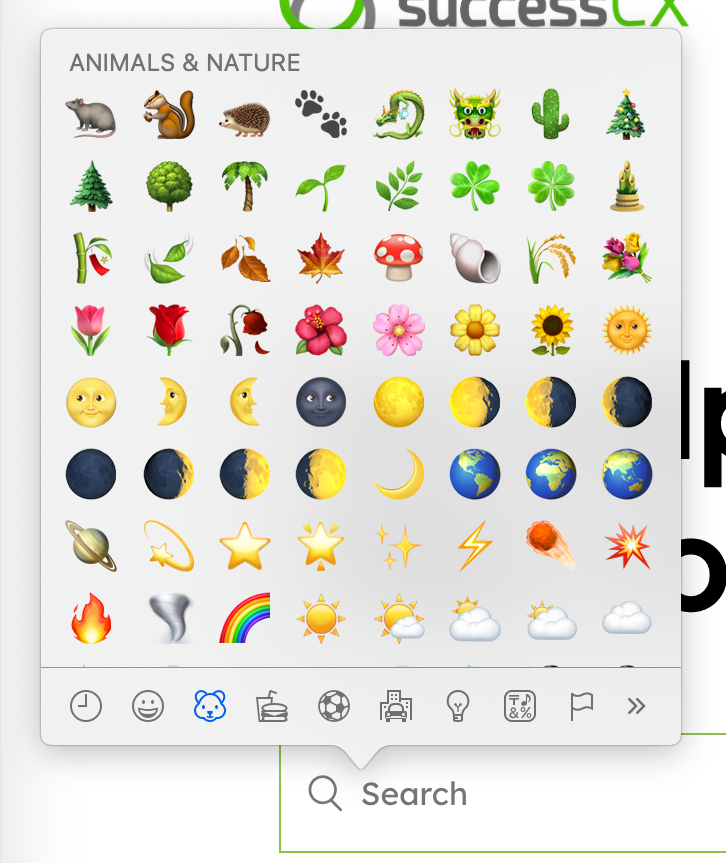 Check out the key combo in action here:

Note: You can see the keys highlighted in red via the on-screen keyboard.