We're going to show you how to create a report that tells you how many text back calls were received on your Zendesk.
What is the definition of a Text Back call?
The number of inbound calls forwarded to external phone numbers via IVR.
What you'll need
Skill level: Beginner
Time Required: 55 minutes
Creating the query
To create the query
In Explore, navigate to the Reports library by clicking the report () icon.
Click New report.
On the Choose a dataset page, click Talk > Talk - Calls, then click New report. The report builder will open for you.
In the Metrics panel, click Add.
From the list of metrics, choose Inbound Calls

>

Text back calls,

then click

Apply

.

From the Visualization type ( ) menu, click KPI.
The query is complete. See the screenshot below for an example of how it will look.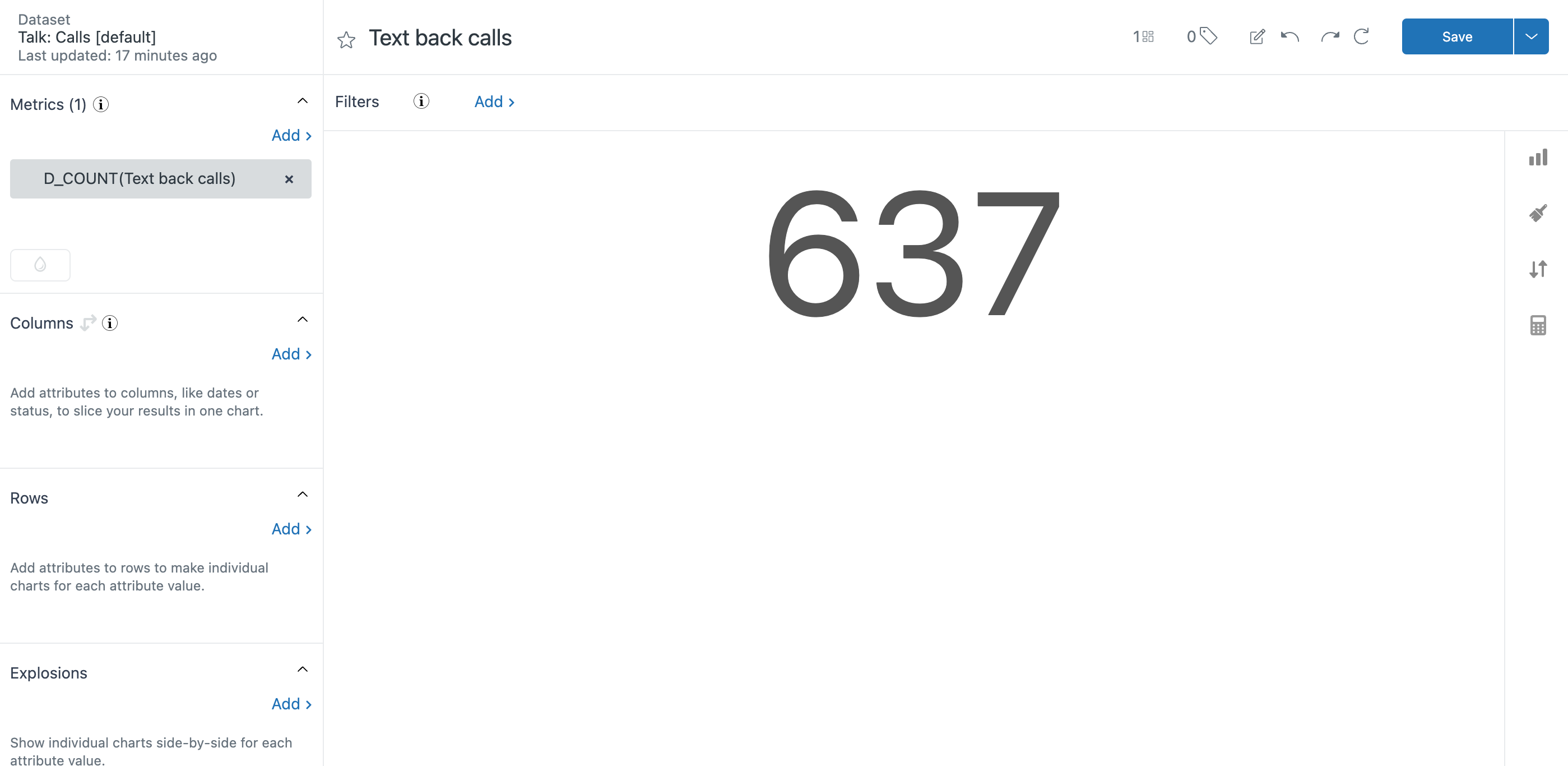 Additional:
Add a filter: You can add a filter to this report if required. For example, if you are utilising the text back call feature in more than 1 IVR on your Zendesk account, you may need to then add the Call Number filter so you can create a KPI report for 1 number in particular.
Display the number of text back calls per number in table format: In order to achieve this you need to add the following to the above report you have just made:

Rows: Click the Add > Calls > Call Talk Number
Visualisation: Change the format to a Table
Don't forget to save the changes to the report!!