Teamwork is key!
Bringing together your Sales and Customer Service teams has always been a challenge. Sales are often focussed primarily on bringing in the new business bacon, while juggling existing account renewals gold. Customer Service are often just trying to keep the lights on for existing accounts and then moving onto the next high priority issue.
Both teams rarely work together to leverage their combined wealth of knowledge and skills, unless there is a major account crisis. If there was a way to link the two teams together, the benefits would be enormous. Customers would be treated with better personalisation, understanding and context no matter what team was working with them, driving better customer experiences, better brand loyalty and higher customer lifetime value (CLV).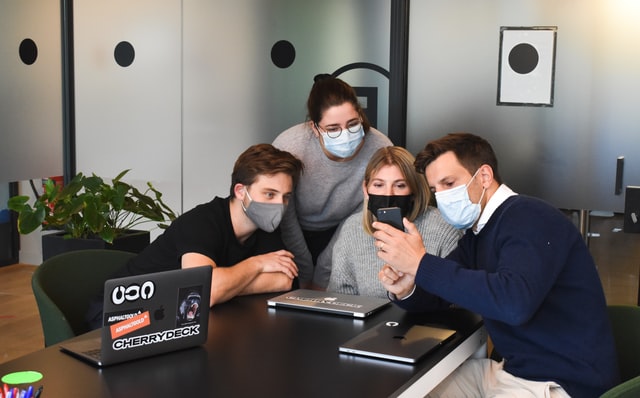 To understand how silo'd each team works, let's have a look at each team's focus and how their core platforms work.
Bringing in the bacon
The Sales team work out of the Customer Relationship Management (CRM) platform. This CRM platform typically holds information about upcoming deals, where those deals sit within the sales pipeline, and what are the next steps and tasks to move those deals to an eventual "win" stage. Sales might also look at existing accounts and when their renewals are due, in order to ensure the customer is happy and willing to continue their payments.
From a customer perspective, there is often the sense that the sales team only contact them when there is a new product and feature to be sold to them or when a renewal is due. This can drive friction with the relationship with overall trust impacted.
Ideally the sales team member would continue being engaged with the customer at various intervals during the term, offering value added information such as when events are being organised, when new capabilities or features are released and a picture of the roadmap and how that fits with the customer's business strategy.
Service with a smile
The Customer Service team working from the Customer Service platform are relatively reactive to enquiries and issues coming in. Issues are raised in the portal, via email, chat or phone and the platform determines the work priorities based on impact and urgency. Customer Service team members simply work from highest priority to lowest, resolving issues and getting the customer back up and running as quickly as possible.
From a customer lens, customer service needs to resolve the issue at hand as quickly as possible. This means a quick First Response and Full Resolution times, with ideally little back and forth. The agent needs to quickly demonstrate a good grasp of the issue and provide confidence back to the customer that a resolution is forthcoming.
It is worth nothing that very often during these support interactions, the Customer Service agent gets insights into various account issues. More often than not, these insights are not passed on to sales.
Light at the end of the tunnel
With these elements in mind, let's now look at how Zendesk Sell and Zendesk Support work tightly coupled together to address some of these issues...
As mentioned previously, Customer Service agents very often receive important account information from their interactions with the customer during a support incident. This information is rarely passed on to the sales team due to the difficulty with getting hold of them quickly, but could be crucial in identifying early that an account is at risk, or that they are requiring additional licences for a busy shopping period.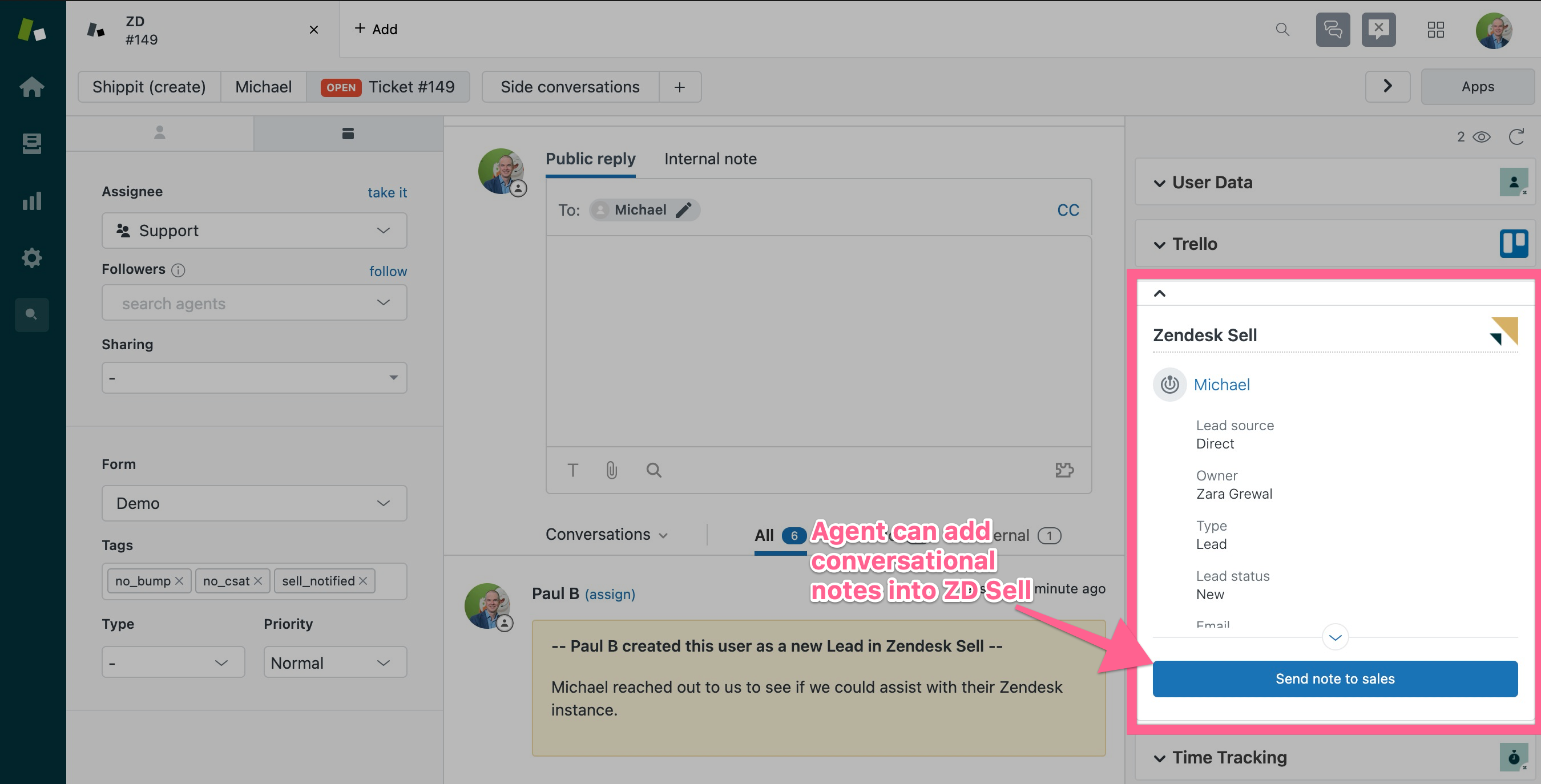 That's at least until now! The combination of Zendesk Support with Zendesk Sell allows tighter integration with both Sales and Customer Service, keeping both teams "tight", delivering a seamless customer experience. Here's how it works...
Within Zendesk Support, the Zendesk Sell side-bar app displays CRM account information. As the Customer Service agent works on a customer issue and potentially finds out important account information, the agent can quickly add account notes tied to the account automatically.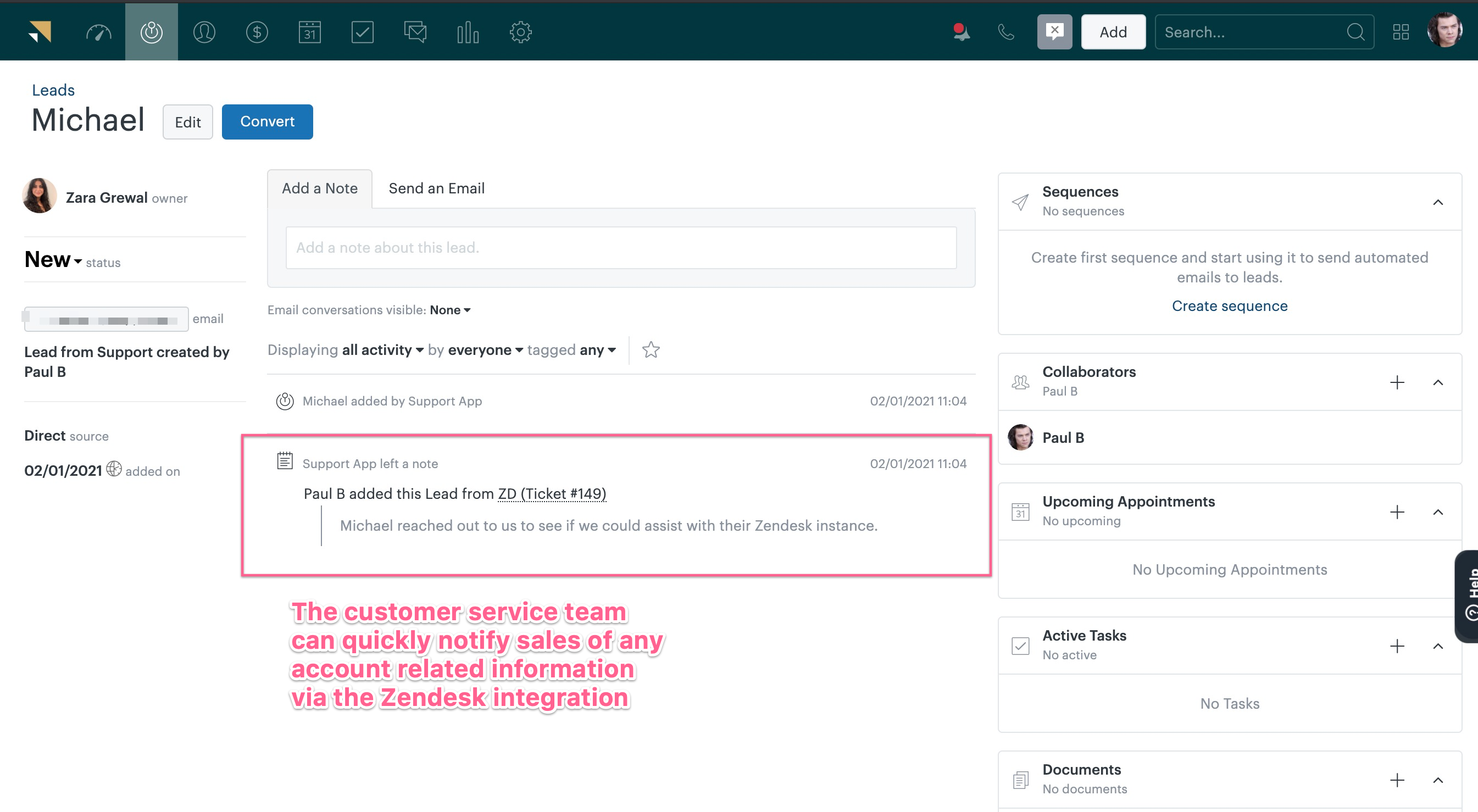 The information submitted in Zendesk Support is attached to the either the lead or contact in Zendesk Sell (depending on where that individual sits within the CRM system). The information contains the date and time it was submitted and a link from the original support ticket. Sales can simply click on that link to view the full 360 degree support details and history of the issue and account. This could highlight any issues with sales prior to the next conversation, allowing the sales person to come to the table with full context and visibility of the account.
This information could be crucial for the next important account meeting, demonstrating to the customer your continued delivery of excellence in customer experience.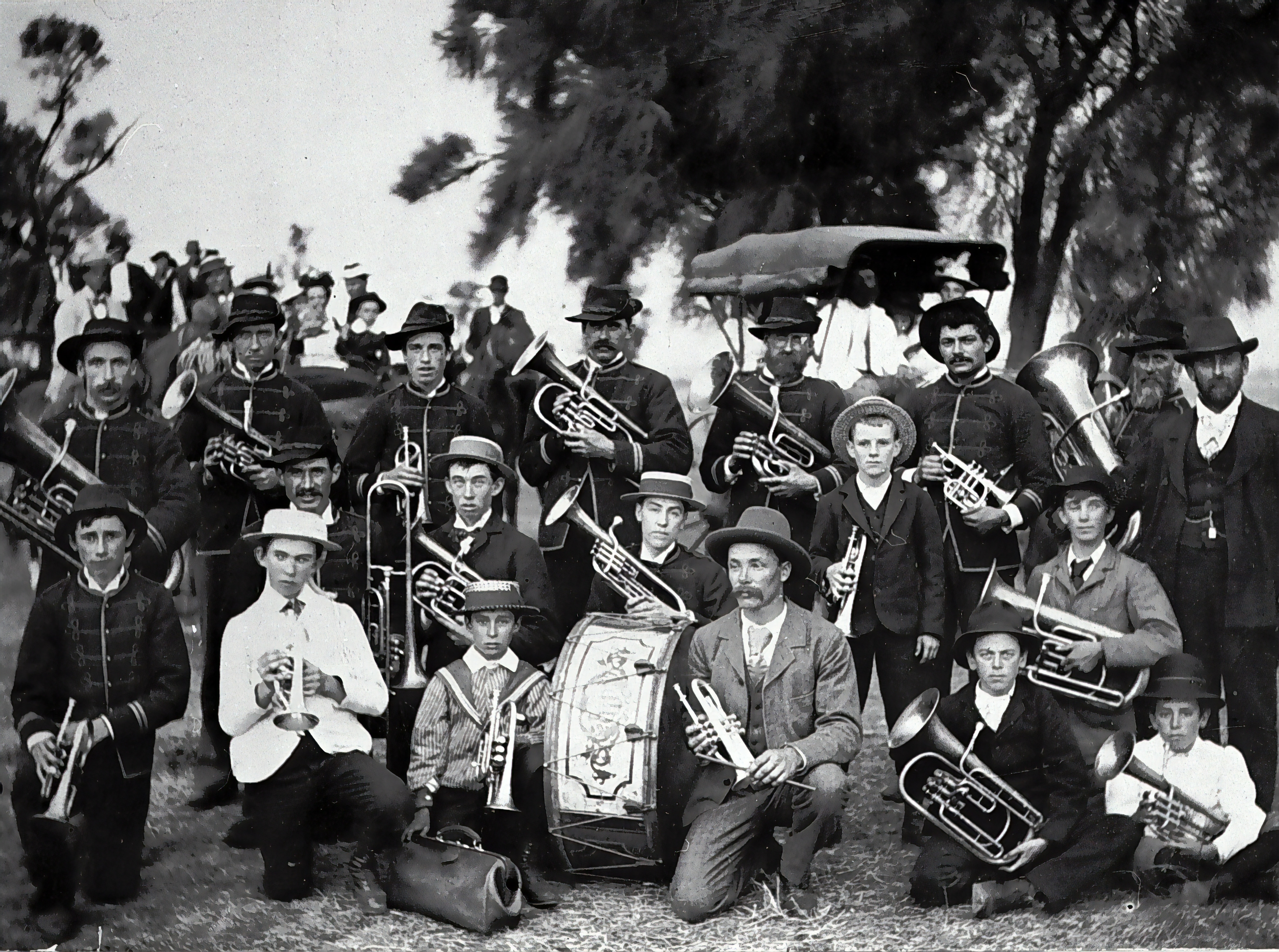 Now where has my songbook gone?
Book in a time with us today to find out how to improve your customer engagement and customer experiences
Photos provided by Cherrydeck and Museums Victoria on Unsplash