You can update the colors for different text and boxing items within the Astro theme. The majority of colours can be chosen within the 🎨 Colors section of the Theme settings.
To update your help center colors
In Guide, click the Customize design icon () in the sidebar.
Click Customize in the Astro theme to update it. The theme page opens.
In the Settings panel, click colors.
Available Settings
Standard Colors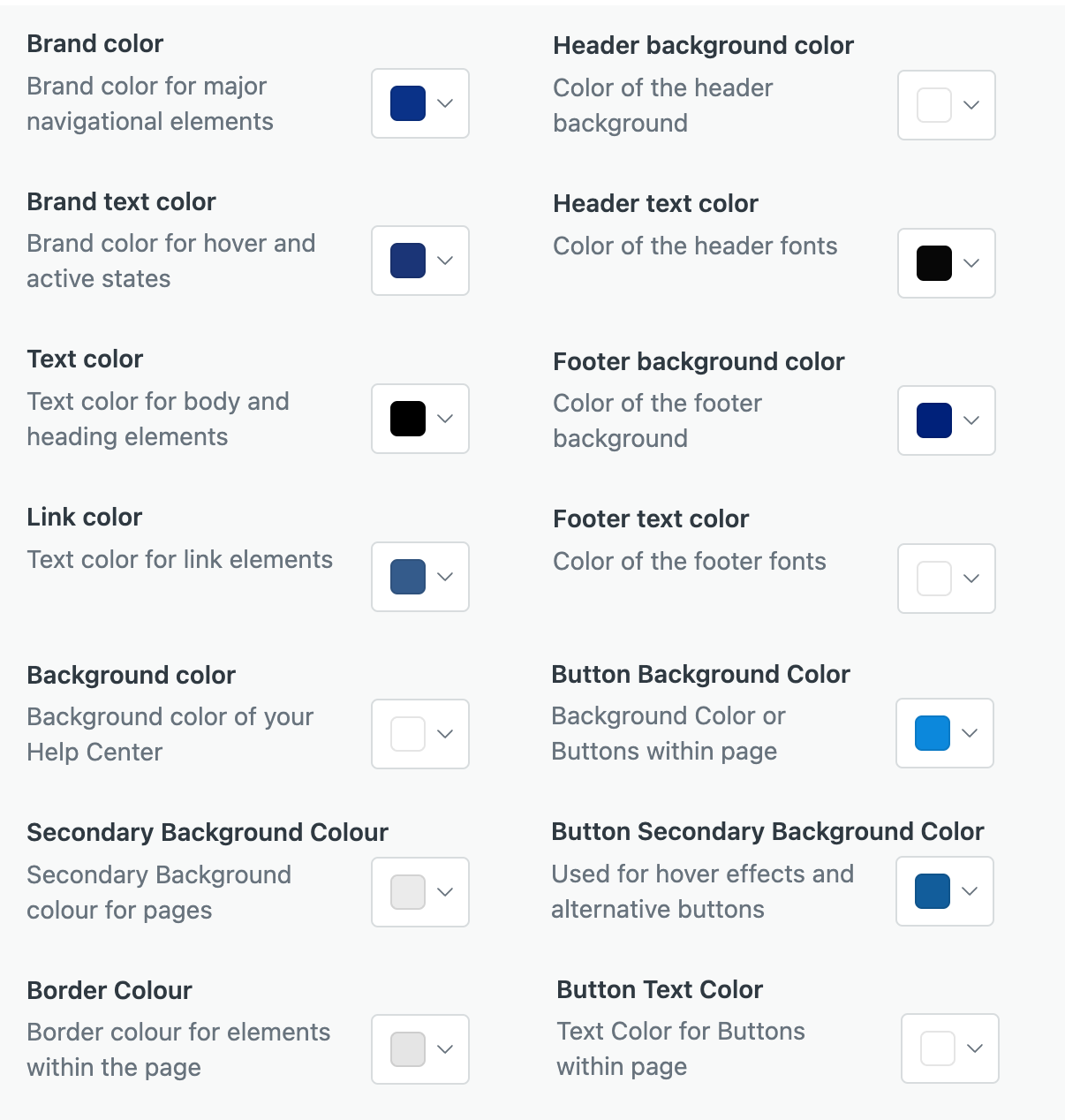 Color Boxing explained
Color boxing is a setting that changes the style to allow for an additional background color and pushes elements to the foreground to be more noticeable.
Examples:
With Color Boxing

Without Color Boxing

Homepage:

Article Page:

Homepage:

Article Page:
To turn on Color Boxing
Simply toggle the checkbox within the settings to activate Color Boxing Formatting.
Click Publish.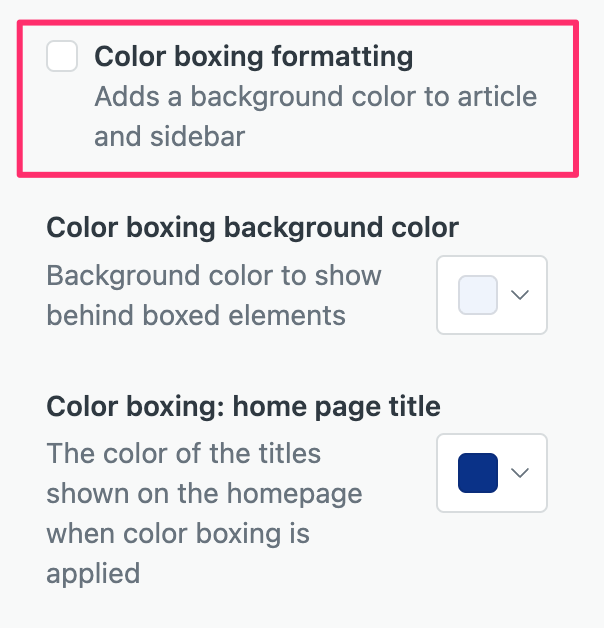 Additionally, you can choose the color of the Title fonts shown on the Homepage.
Accessibility - Color Contrast
When choosing colors that allow your users to clearly read your content, look to use pairings of colors that contrast well together. This not only benefits those who may be visually impaired but also increases the readability for all users.
A great way of checking the accessibility of your theme is by using WebAIMs Contrast Checker.
This will let you know if the colors you've chosen are legible to the users. For more information, check out this blog post on What is color contrast?