The FAQ section is available for use on the homepage. It allows you to display up to 5 questions and answers to give your users easy access to popular content.
This article covers the following topics:
What you can customise in the FAQ section
Activating the FAQ section
Updating the FAQ section settings
Using rich content
What you can customise in the FAQ section
You can customise the following aspects of the FAQ section within the theme:
The title of the section
The title of the question
The body content
The button
Activating the FAQ section
In Guide, click the Customize design icon () in the sidebar.
Click Customize in the Astro theme to update it. The theme page opens.
In the Settings panel, click 🏠 Home Page Settings.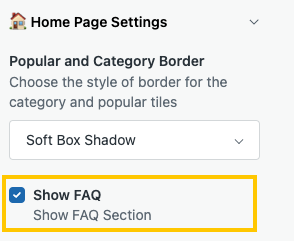 Updating the FAQ section settings
The settings for the FAQ section can be found under 🏠 FAQ Section.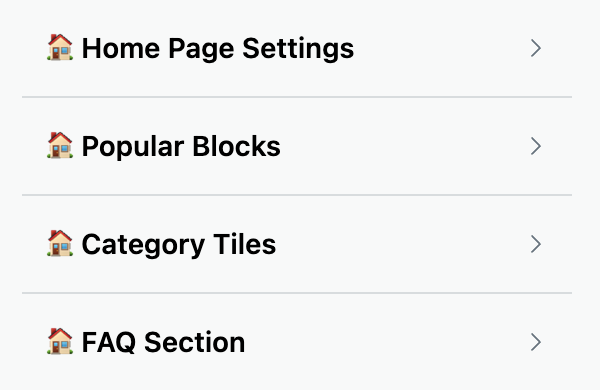 FAQ Settings:
Title: Leaving this field blank will result in the whole question and answer not being displayed.
Content: This should be either part or the whole answer. Ideally displaying part of the answer will promote users to click on the button taking the user to the link, and ensuring you're tracking views on that article. The maximum amount of characters (including HTML) is 999.
Button Title: This is the title of the button. Leaving this blank will result in the button not being displayed. Some examples of how you might use this are:

For an article, you might change this to 'See Article'
For a link to a login portal, you might use 'Login Here'.

Button URL: Enter the link for the button. You can use one of the following types of URL formats for this:

To reference an external site link: Enter a full URL that begins with 'https//...'
To reference a link that is within the current help center: You can enter '/hc/en-au/articles/123456789'
In order to be able to track the views through Zendesk Explore, choose answers which will lead to an active article on your help center.
Using rich content

You can enter HTML formatted content into the answers to help display content. An easy way of generating this is to use a free word to HTML editor to generate the formatted content.
We recommend using wordhtml.com (by using wordhtml.com you are agreeing to their Terms and conditions).
WordHTML provides an easy to use WYSIWYG editor that allows you to instantly generate HTML that can be used in the FAQ content: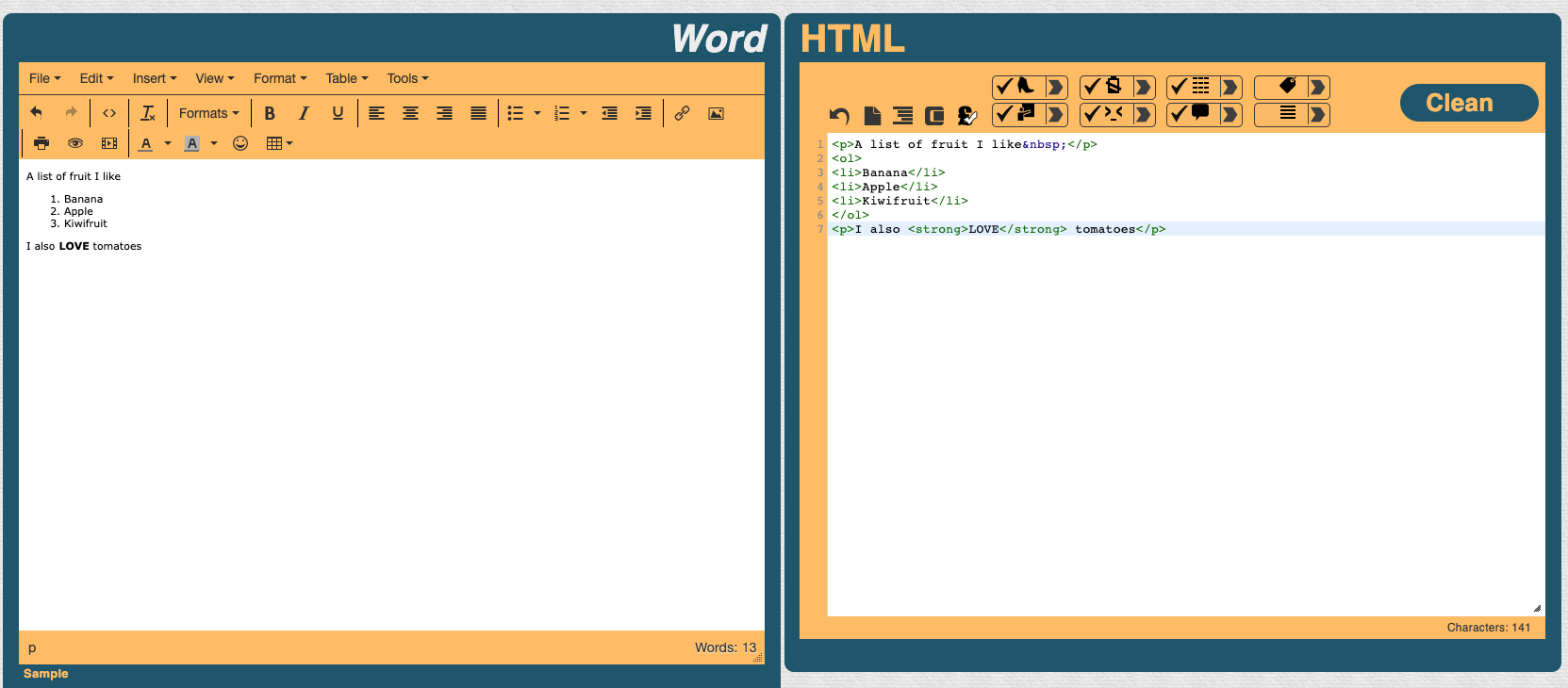 Simply type in the 'Word' window and use the formatting controls, your HTML will be automatically generated on the right-hand side. You can then copy this HTML and paste it into your Theme to show the formatted answer: